The ultimate objective of an event is to network with fellow attendees, speakers and participants where Hubilo Platform helps you to achieve this by collating the list of attendees on one page from where the other attendees can access it.
An attendee can further click on the respective name tabs of the delegates and choose to Meet or Chat with them through the Platform.
Please refer to the image below to see how the Delegate List looks like on the Platform.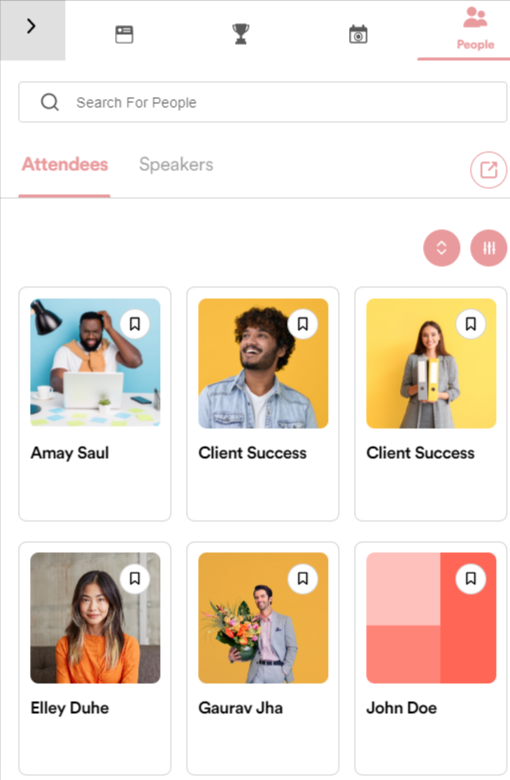 If an attendee wishes to directly search for a particular person from the list without scrolling through the list of attendees of all categories, then they can use the Filter option to shortlist the attendees on the basis of different categories such as Organization Name, Job Title, Country, Industry, Interest, etc.
Please refer to the image below, to see how the option looks: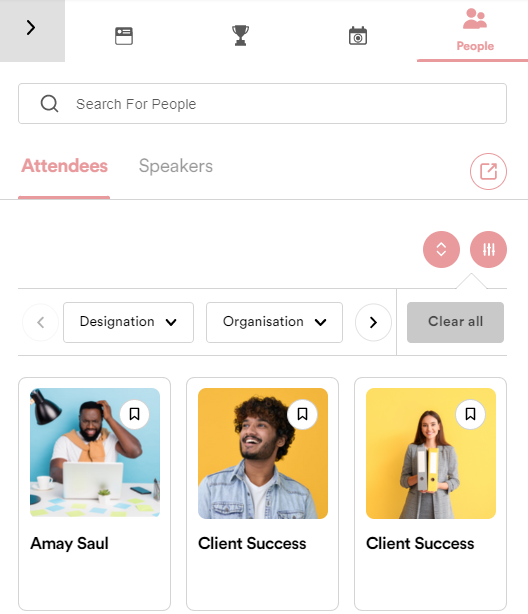 Also, there is additional functionality to see the Attendees/Delegates who are Online by keeping the Show Online Attendees toggle ON.