Notifications Feature is a very useful option when it comes to staying updated with all the activities going on in the Hubilo Platform. These notifications are stored under the Bell Icon on the Top Right Corner in the Event Section Bar. This feature helps the attendee by keeping them updated with all the important information and activity.
To locate the Notifications and not miss any update for the activity, the attendee can simply follow the process mentioned below:
Step 1: Go to Bell Icon on the Event Section Bar

Step 2: Scroll down to the list of Notifications that opens in the Tab.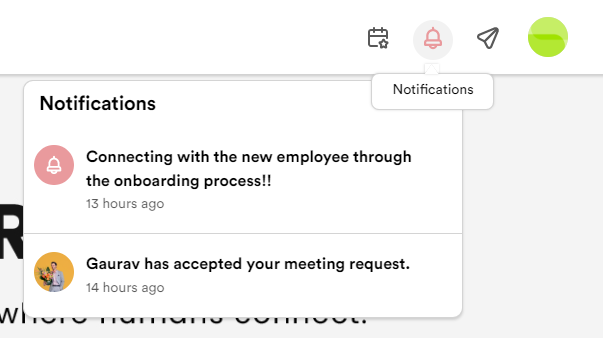 Note: You will be able to see some of the Real-Time Notifications of the Activities as soon as they happen.