Virtual Booths in the Hubilo Platform offers the attendee a number of features to network with the different Exhibitors from various organizations, firms, and associations. These features include Sharing the Card Details, Meet and Chat with the Exhibitors and Bookmark a respective Virtual Booth. These features help the attendee to build a network for the future prospects of business and ventures.
Steps to be followed to Share the Card Details, Chat and Bookmark:
Step 1: Go to the Exhibitor Icon on the Community Page

Step 2: From the List of Virtual Booths, Click on the booth that you want to visit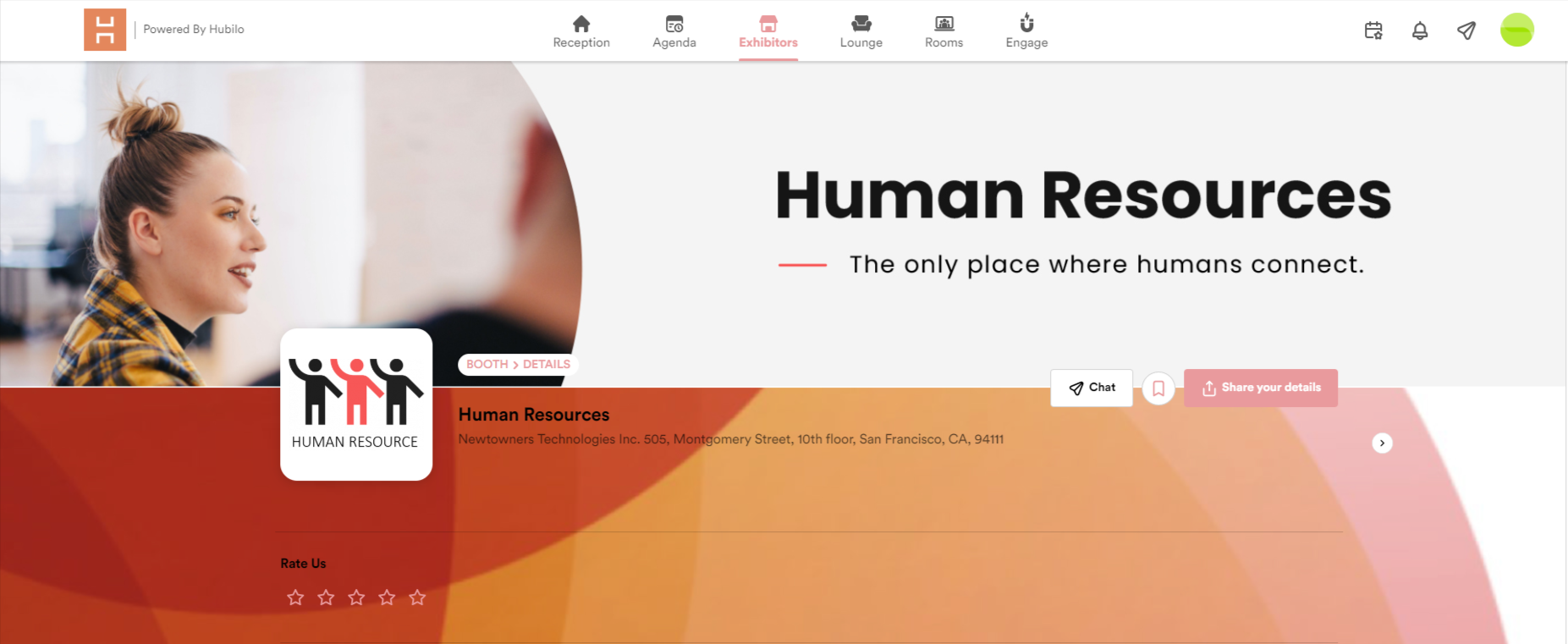 Step 3: Click on "Share Your Details", "Chat" or "Bookmark" option
As shown in the picture above, to access the features, the attendee can click on "Share Your Details", "Chat" or "Bookmark" option and make the best out of Networking.
With the help of these features, an attendee can Meet and Chat with the Booth Representatives/ Members for business-related discussions or other associations.