Attendees can keep having engagement activities like; posting photos/videos, creating a post, polls, and introductions. They can also like or comment on other participants' feeds/posts.
On the event page, attendees can click on the right-hand side panel and then the event feed section.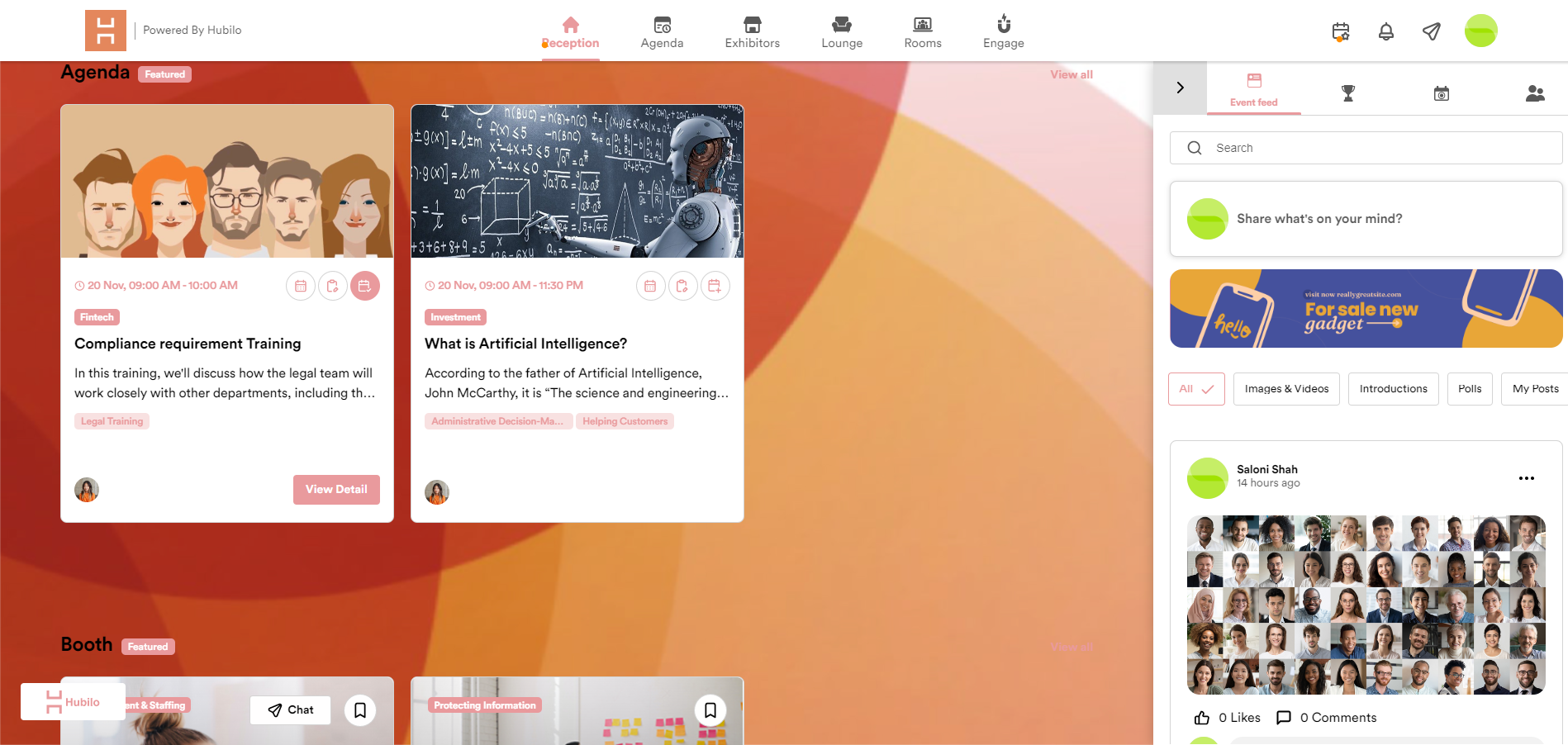 How to post Videos, Photos, or create Polls on the event feed.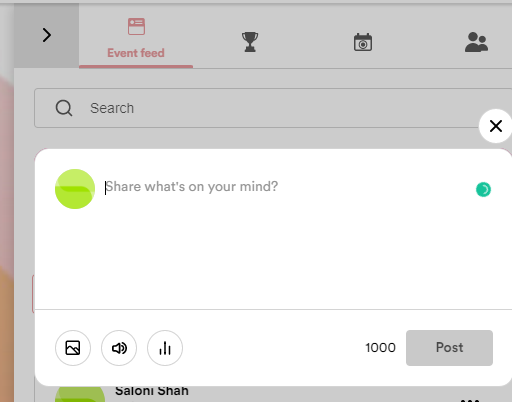 On the event feed section, Click on the status box.

Click on the attachment option to post the photos or videos.
To create a live poll click on the poll icon.

Add the basic details to create the poll, such as options for answers and the start date & end time of the poll.
Click on the 'Introduction' icon, to create an introduction post and then select the options accordingly.
Attendees can you use this tab to filter the post on the feed.
The maximum character limit for an event post is 1000 and for comments is 200.
The maximum limit for an image or video is 5MB which can be posted.