A One-One meeting is a dedicated space on the event platform wherein a meeting can be scheduled between two participants during the event.
Users can send meeting requests to other attendees, also the organizer can schedule the meeting between two attendees from the dashboard.
The duration of each one-one meeting is 15 minutes.
How to schedule or sent a Meeting?
The steps to schedule the Meetings are as follows:
Step 1: Open the event platform > Go to the attendee tab.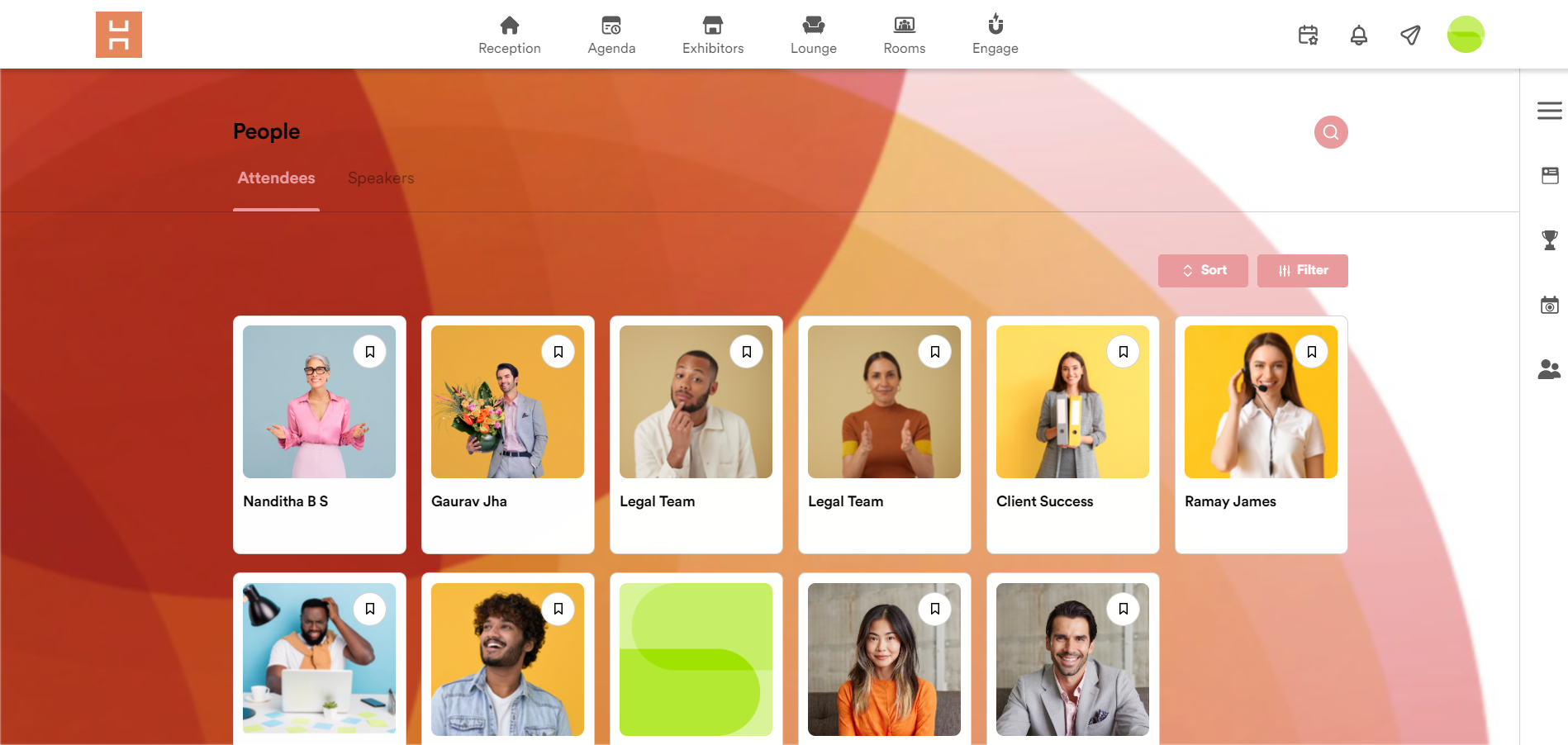 Step 2: Click on the 'Meet' button present in the attendee profile box you wish to connect with.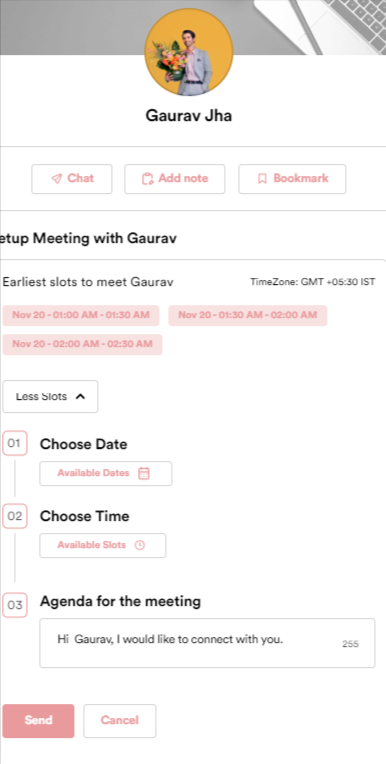 Step 3: Select Date, Time, and Type Message > Click 'Send'.
Once you have sent the meeting request the meeting would show in pending status under the Meeting tab until the attendee accepts your request.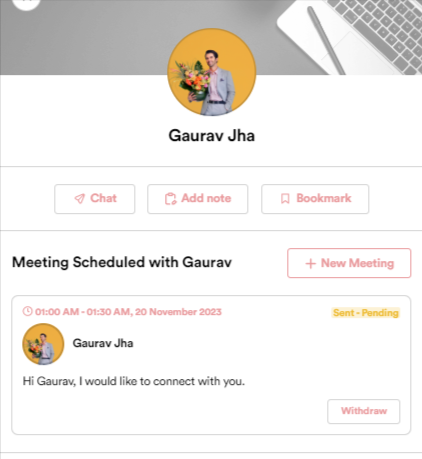 Once the attendee accepts your request your meeting would fall under Approved status and you can now connect with them by clicking on 'Join Meeting'.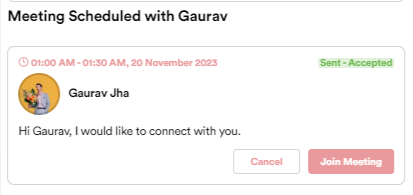 Step 4: Once you click on join meeting, allow your system to use a microphone and camera.
Step 5: Enter Your Display name and click on 'Join Meeting'. You can turn on/off the video camera and mic.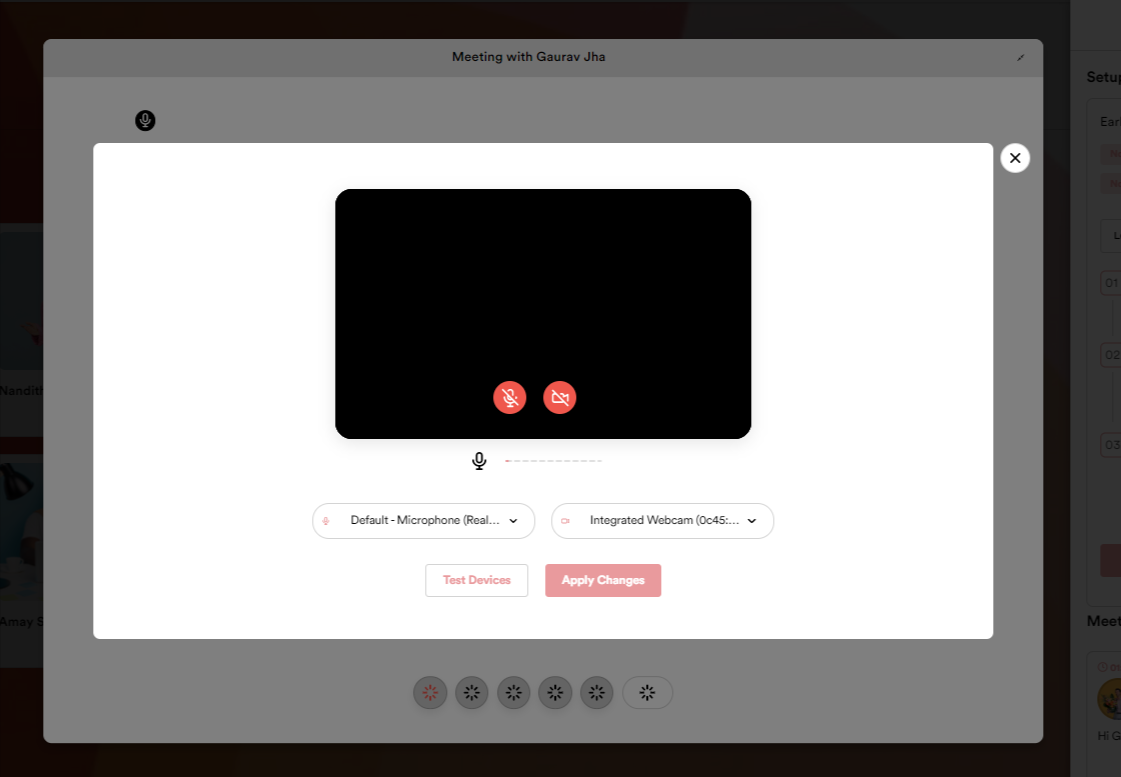 Once you join the meeting, enjoy 15 mins of interaction with your attendee.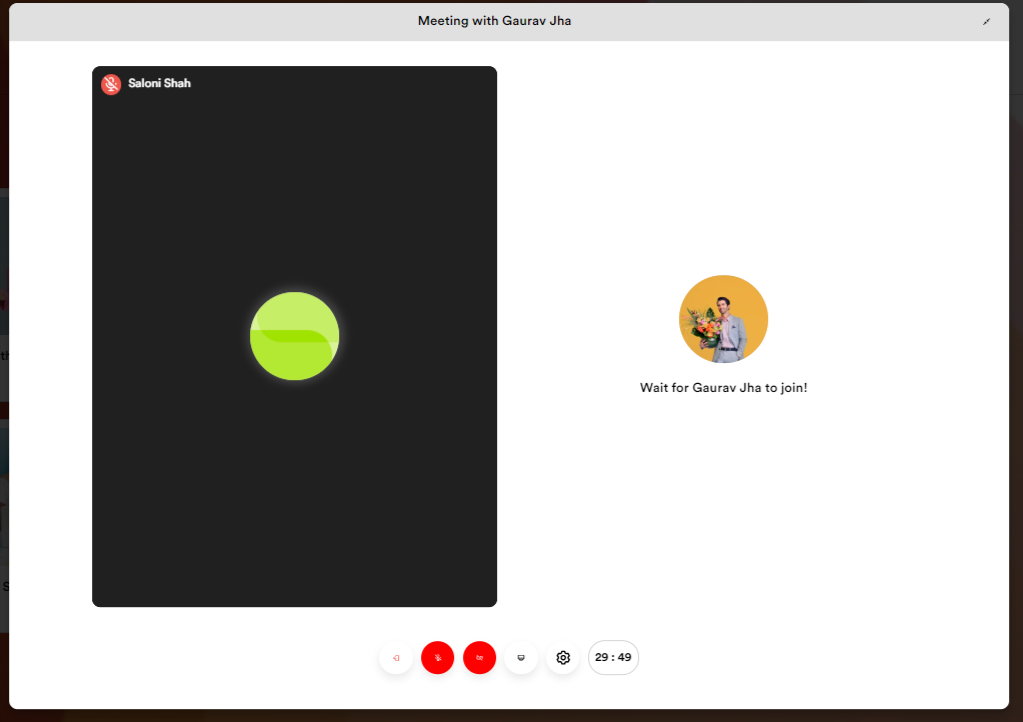 Step 6: Once you end your meeting with an attendee, share the feedback and finish.