Speakers are added under the People tab so that in a particular session that the Speaker is assigned as a Speaker to, will get a 'Join as Speaker' Button when joining the session, else they will simply give get an option to 'Join Session'.
Steps for adding a Speaker and assigning them to a particular session are as follows:
Step 1: Inside Dashboard, Select 'People' > On the right-hand side click on 'Add People'.
Step 2: Select the Single or Bulk option to add the 'Speaker'.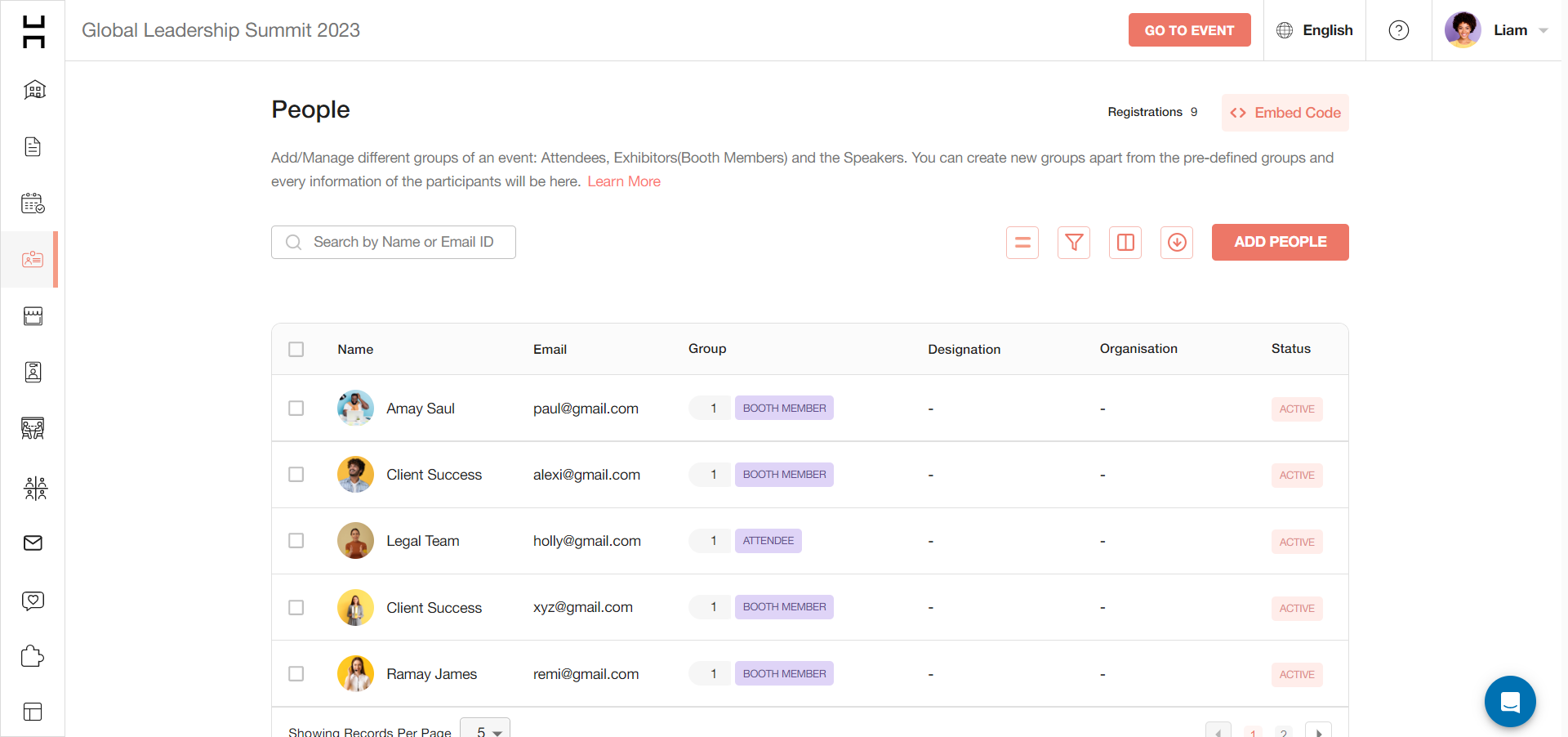 Step 3: Once you add the details inside the single option then you need to click on 'Group' and select the option as 'Speaker' then you will see the 'Session' option and then you can assign the speaker to the particular session that you want and then click on 'Save & Add'.