Hubilo offers multiple options for your Session Streaming and Hubilo Streaming is one of them.
In order to have Hubilo Streaming as a Source, the steps are mentioned below:
Step 1: Select the session in the dashboard > Click on Stream Options and Toggle on the Stream This Session button. Select Hubilo Streaming under the Stream Source Section.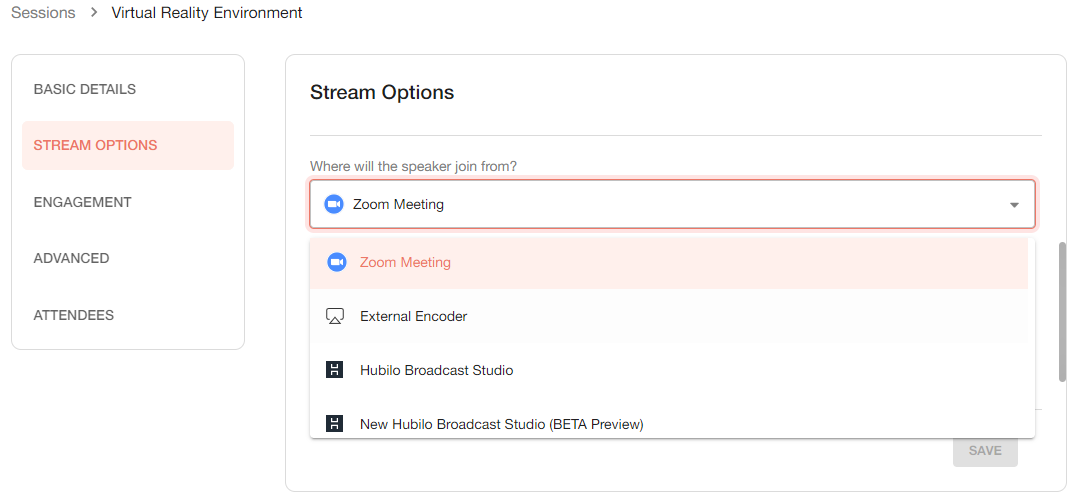 Step 2: Under "Where Will The Speaker Join From",you will have the following options:
A). Zoom Meeting
B). External Encoder (via OBS, Streamyard, Restream, Vmix, WebEx, etc)
C). Hubilo Broadcasting Studio
D). New Hubilo Broadcast Studio (BETA Preview)
Option A: Zoom Meeting: Select from the available hosts (To be assigned by Team Hubilo) and Click on 'Save'.
---
Option B: Select External Encoder > Click 'Save'.
Once Saved, the system will provide an RTMP & Stream Key which you can copy and configure with your streaming source.
Click here for set-up video.
---
Option C: Select Hubilo Broadcasting Studio > Select the Host > Click 'Save'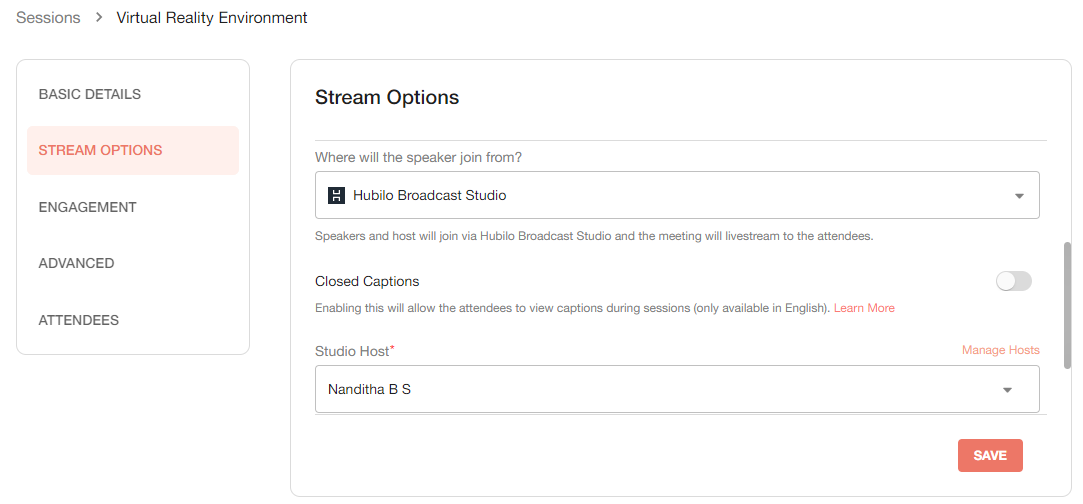 ---
Option D: Select New Hubilo Broadcast Studio (BETA Preview) > Select the Host > Click 'Save'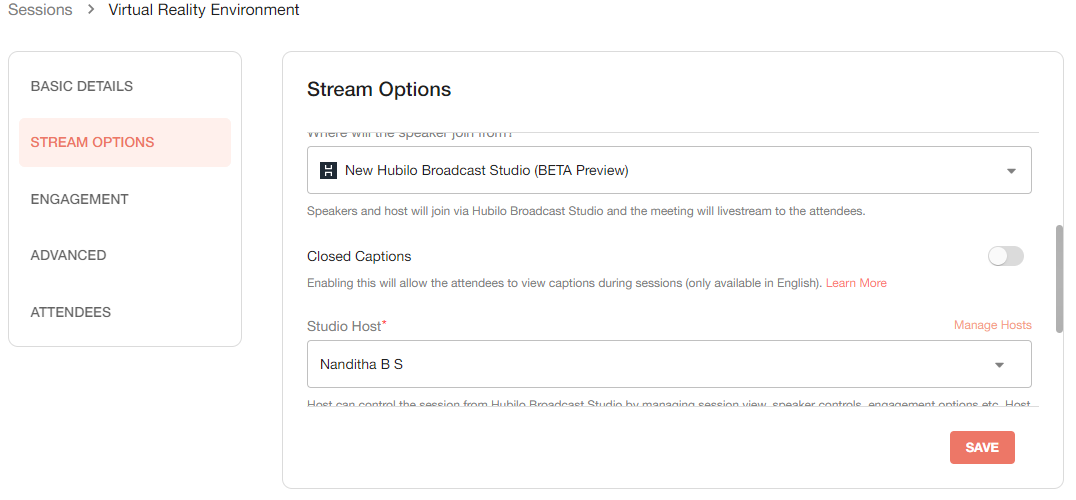 Video on how to use HBS (BETA Preview):