Associating your Sessions with a Track will not only help to segregate the sessions as per Topics but also it will be quite easy for the attendees to choose which session they are interested to watch.
To associate a Track to a Session follow the steps below:
Step 1: Once you have created your required tracks, you can instantly associate them with their respective sessions. While creating the session, select the respective track you want to map it with and click 'Save'.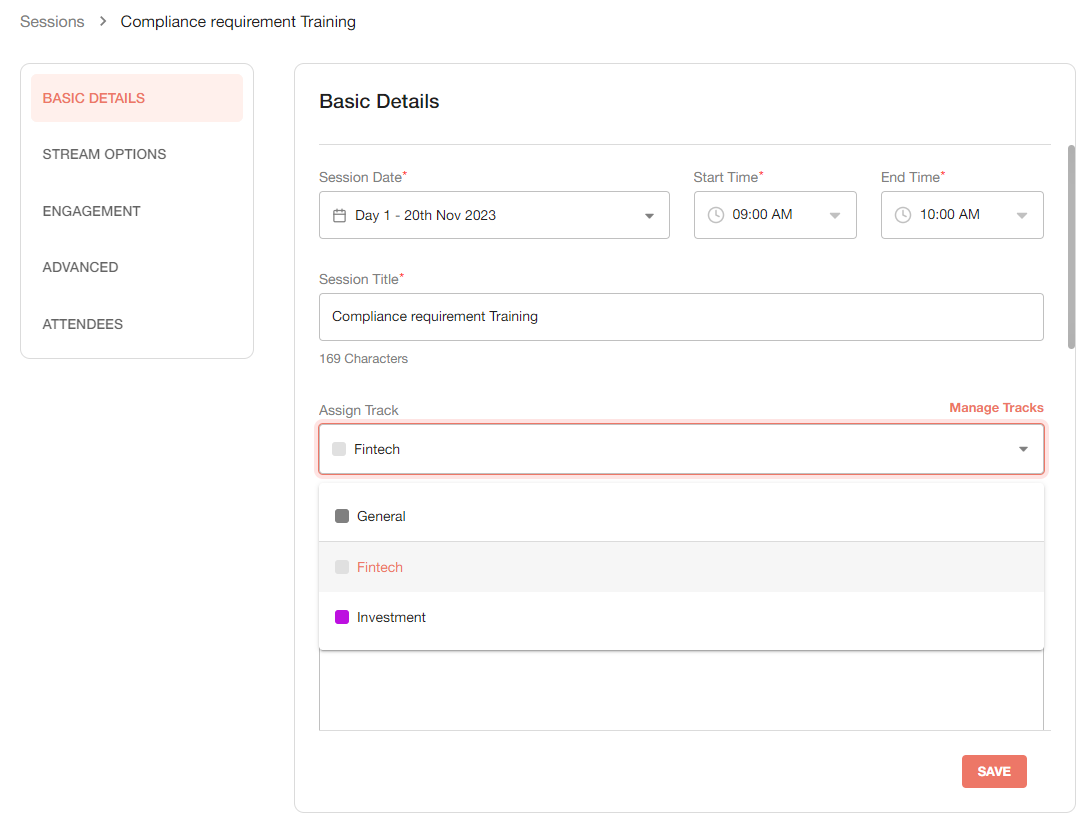 Step 2: Once saved, the session would appear under its respective track on the front end.