Hubilo helps you showcase your data in real-time! The data that fill in and customized on the dashboard reflects in real-time on your event page saving your time and providing you the ability to have a preview of it before publishing it online.
Step 1: Open the event dashboard > Overview Section
Step 2: Click on the Preview Event button on the top bar to view the event page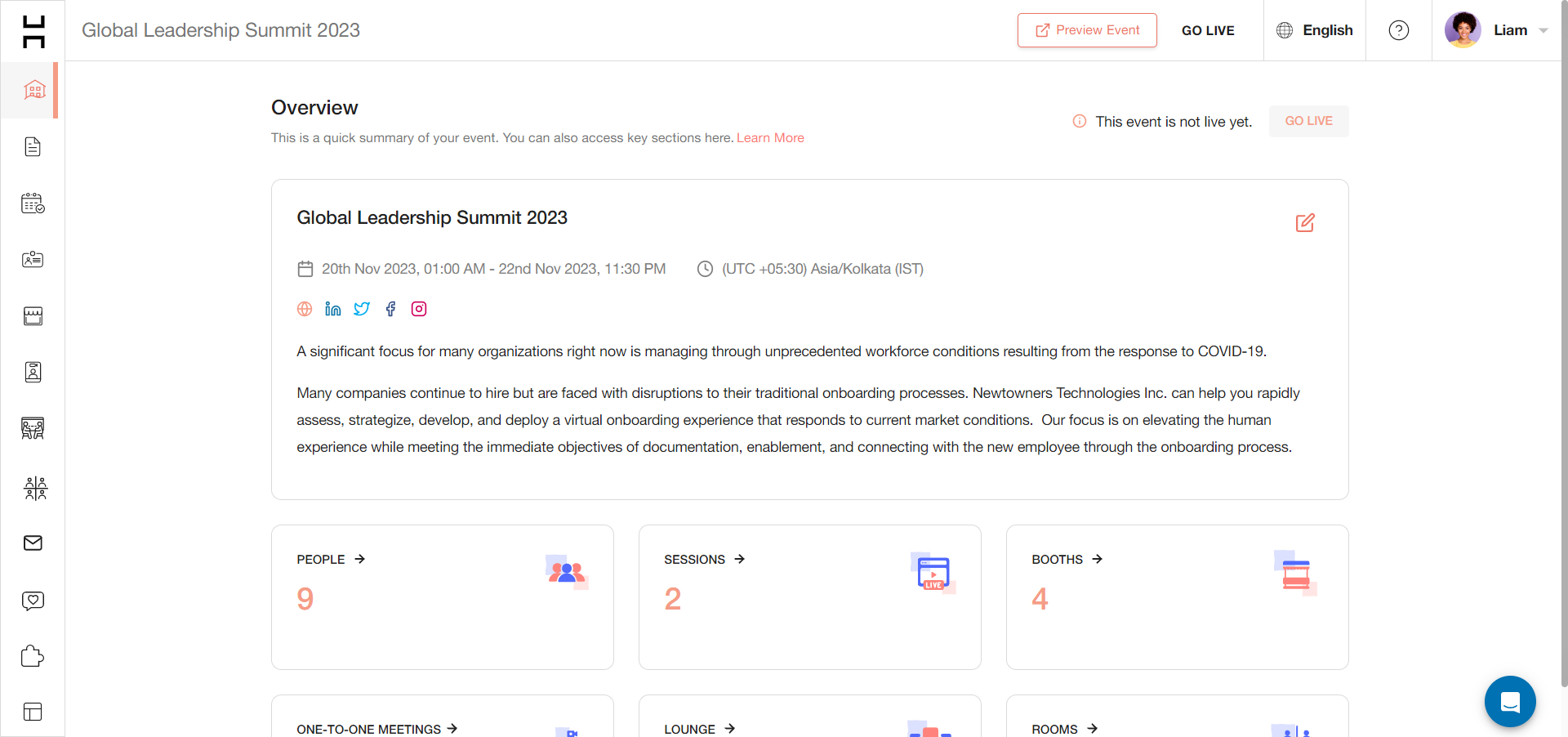 You will be redirected to your event page, wherein you can check all the details which you have added to the dashboard. Hubilo dashboard is a dynamic platform, therefore any changes made on the dashboard will be immediately reflected on the event page, you can simply refresh and check again.
Step 3: Publish your event: Once everything is in place, you can make your event live by clicking on the Go Live button on the Overview section on the Dashboard.

Note:
Preview Event link is only for organizers and it will not work for other users.

Ensure to make the event Live before sharing the event link with your users.